Butterfly Earings - Boucles d'oreilles effets multi-piercing discret et sublime ✨ 😍
SOYEZ À LA MODE ET ÉLÉGANT AVEC CES MAGNIFIQUES BOUCLES D'OREILLES EN CRISTAL BRILLANT, À L'EFFET MULTI-PIERCINGS ! ✨
😍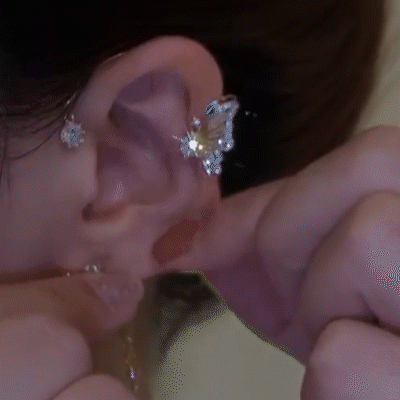 PRINCIPALES CARACTÉRISTIQUES 
Discret et léger - Vous pouvez le porter ou l'emporter avec vous pour disposer de plusieurs options de boucles d'oreilles partout où vous allez.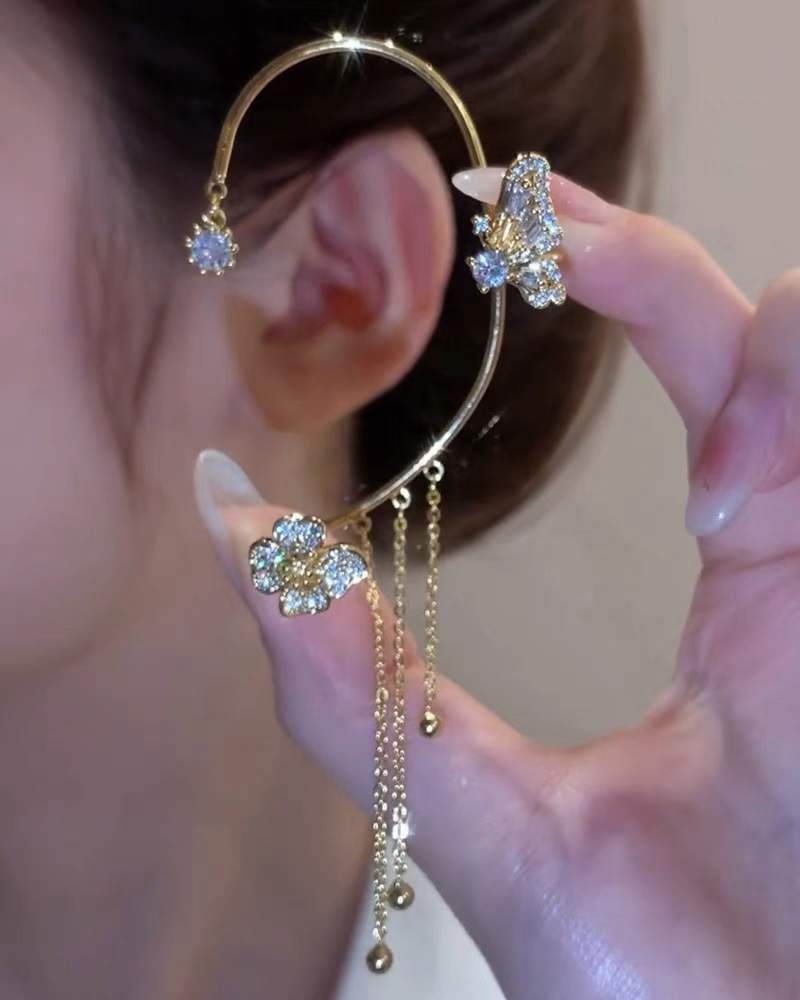 Large application

 

- Convient aussi bien à un usage quotidien qu'à des occasions spéciales comme les sorties spéciales, les mariages, ou toute occasion particulière. Ses matériaux sont inoxydables. De fait ils ne noircissent pas et gardent un état impeccable même après plusieurs années.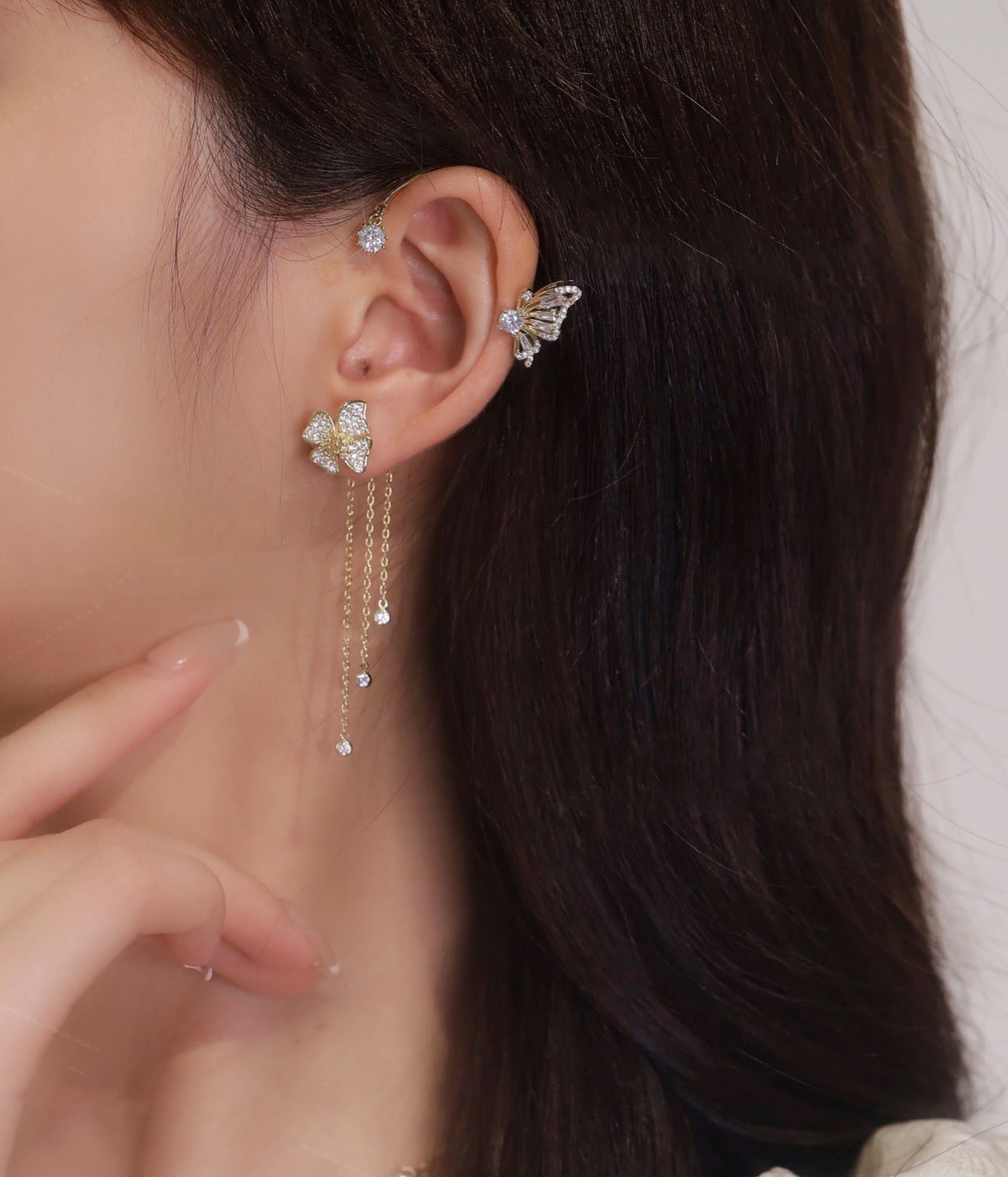 Idée cadeau parfaite -

 

Cadeau idéal à offrir à toutes les femmes pour la fête des mères, pour un anniversaire ou simplement pour faire plaisir.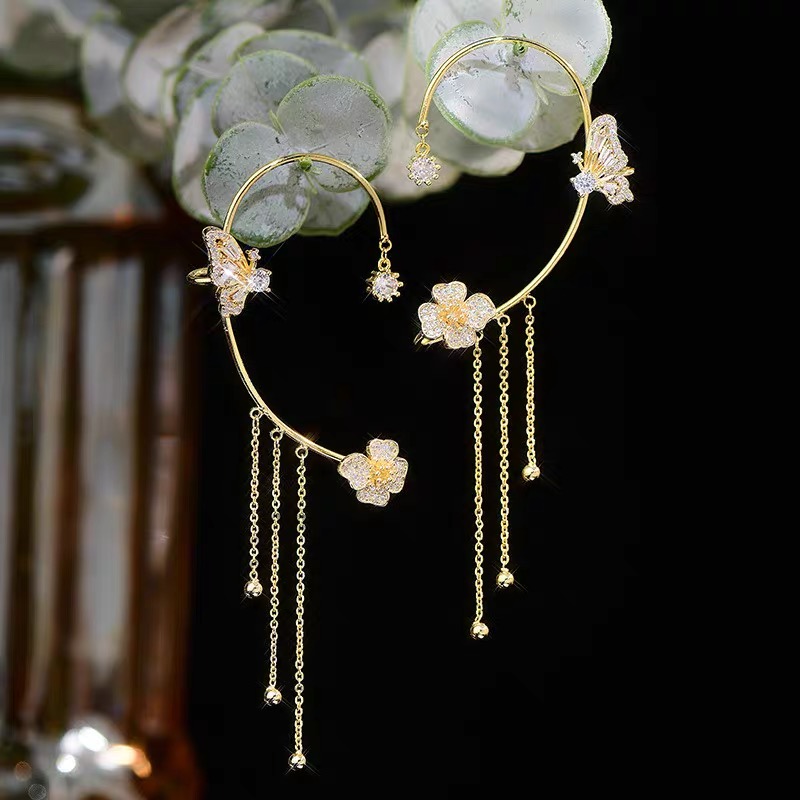 Note : La couleur des boucles d'oreilles portées par le modèle est dorée.
SPECIFICATIONS :
Matière : Alliage/Rhinestone
Color : Gloden/Silver
Poids : 15g/ 0.53 oz
LE PACKET CONTIENT : 
1 Paire x Boucles d'oreilles en cristal brillant
GARANTIE: Nous nous engageons à vous livrer un produit premium ! Vous êtes satisfait ou intégralement remboursé.
Si pour une raison quelconque le produit ne vous convient pas ou que vous avez besoin d'assistance, envoyez vite un message à notre support. Alban, Miranda ou Mathieu se feront un plaisir de vous expliquer tout ce que vous devez savoir. 
GUARANTEE : We are committed to delivering you a premium product! You are satisfied or fully refunded.
If for some reason the product does not suit you or you need assistance, quickly send us a message at support@beryleo.com . Alban, Miranda or Mathieu will be happy to explain everything you need to know .
Delivery
: 9 to 16 working days.